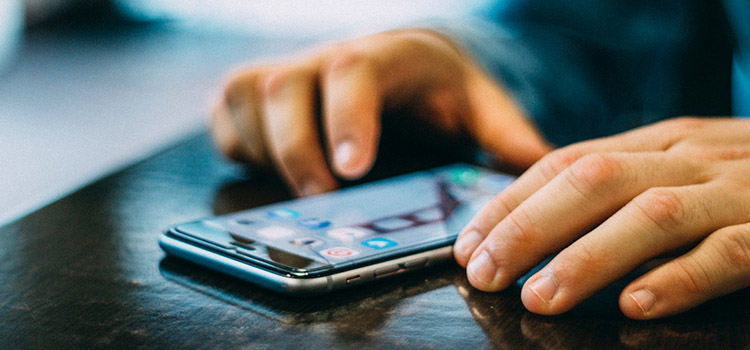 Mobile App Development
Have an app idea? We can build it. Get native and hybrid apps built for your business, faster, cheaper and better from a team of app strategists, designers and developers who have been delivering apps for over a decade.
Mobile App Developers
Since 2010, we've been a team of mobile app developers and designers who have created apps for both large and small businesses.
From concept to launch, from the first line of code to the final design, from concepting a new app to helping businesses boost their bottom lines on the tiny screen across iPhone (iOS) and Android, we are passionate about what we do.
How EApps can help you?
Our Agile approach fosters innovative thinking, fosters strategic thinking, and facilitates practical progress.
To guarantee that goals and expectations are met, we work closely and collaboratively.
We operate in an open and transparent manner, sharing ideas and providing options as we work to bring mobile vision to reality.
Front-end Development

Web applications may help you make better decisions, collaborate better, and engage audiences more deeply since they are data-driven and customised. And the fun doesn't stop there. It's also simple to track performance, calculate ROI, and predict future trends.

Responsive and Secure Web Apps

To increase adoption and client satisfaction, we absorb your requirements and create a trusted, visually rich user-product relationship. From there, our front-end team takes over to code the ultimate user journey.

With pixel-perfect accuracy, a crisp UI was matched to design prototypes
A unified user experience across the entire web application
Beautiful animations and effects without sacrificing performance

Back-end Development

Allow Eapps' architects and senior engineers to begin designing and developing the core of your web application, with a focus on availability, robustness, and exciting new features.

A strong architecture to support scaled growth in the future
Integration flexibility with other systems and third-party services
To give actionable insights, advanced data structures are used.
Protect your users, processes, and data with cutting-edge security capabilities.

Manual and Automated QA

We put QA professionals in the loop from the beginning so you can swiftly roll out features and ensure your app functions smoothly across all browsers and screens.

Automate repetitive, time-consuming, and difficult processes.
Costs and time-to-market are reduced.
Reduce the time it takes for customers to provide feedback.
Quickly improve the product
Take a transparent look at the progress
Plan and problem-solve efficiently

Outstanding Code Quality

By widely implementing end-to-end quality assurance and full compliance with CISQ code quality standards, we are able to continuously produce high-quality code. Across all teams, we define and maintain code style rules and best practises for source code workflows.