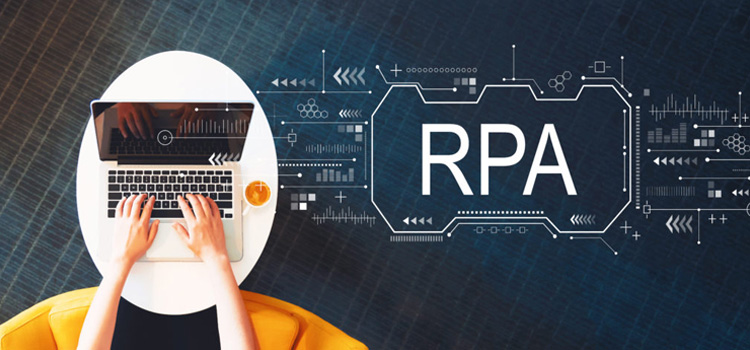 RPA Development
EApps' RPA development experts define efficient ways of standardising processes for improved customer experiences, employee motivation, process transparency, faster reporting and higher process quality.
Robust RPA services to move your business forward
We build lightweight software bots that extract structured data from internal and external sources, smoothly integrate with applications within your IT infrastructure, and take over tedious duties traditionally performed by humans as part of our RPA services.
How EApps can help you?
At Eapps, we don't just automate workflows and processes as they are; we engage with our clients to imagine how processes should be and then translate that vision into next-generation robotic process automation solutions.
Our clients can obtain accuracy, flexibility, cost savings and consistency, thanks to our well-thought-out approach to RPA development and implementation:
RPA Integration Services

We integrate RPA solutions with your company workflows and core software systems to export data via RESTful APIs to cloud-based and onsite databases, ERP systems, Customer Relationship Management (CRM) platforms, or Content Management Systems (CMS).

RPA Solutions from Industry Leaders

We build flexible and scalable virtual workplaces with Robotic Process Automation (RPA) technologies, either as a Chetu-developed custom solution or as a custom-branded solution from Blue Prism, UiPath, or Automation Anywhere.

Excel Automation

Excel automation is used by our RPA engineers to deal with the complexities of data transmission across apps. Your data will be effortlessly integrated and migrated with enterprise apps and databases using the Excel automation process. This RPA solution will automate without the need for further programming, resulting in enhanced accuracy, productivity, and efficiency, allowing your company to focus on higher-value work.

Mainframe Automation

Chetu connects applications and architectures to mainframes using mainframe automation. Our programmers know how to unlock any mainframe and modify it to meet new requirements such enabling APIs, rapid mobilisation, and upgrades to increase breadth, tracking, and scalability.